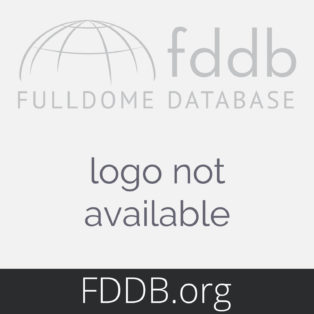 Fulldome VJ Master Class
,
Start date:
January 14
2015
End date:
January 14
2015
Description
This event is an advanced Fulldome VJ Master class by United VJs: 1 Day, 10 hours, 3 Modules about VJing, Domemaster content creation and Dome mapping. If you are going to the IMERSA Summit 2015 come early and attend UnitedVJ's Master Class. In this master class, the students are introduced to basic and professional fulldome live performance workflows, its content production and mapping techniques. The course includes all necessary aspects to create, map and perform a fulldome VJ show. Like any other art, creating fulldome shows is much more than just learning softwares. There are numerous other factors that influence directly the artwork´s quality such as the spacial relation, colour, composition, engineering, performance, audio design and the political discourse. VJ Zaz, VJ Spetto and VJ Roger S. will explain in detail the production method and workflow from the United VJs alongside with the software they have created the Blendy Dome VJ and the Blendy 360 CAM. This is a unique opportunity to learn first-hand in a small and powerful Master Class, with one of the world´s references in VJ, Projection Mapping & Fulldome. PRE-REQUISITS: Recomended
Mac OS X based computer running 10.8 or greater.

Opcional
Working knowledge of VJ, graphics and video creation software.
Payment
You will get a "confirmation code" from Paypal on your email. This is the ticket that will give you access to the softwares and the workshops.
Software Licenses:
When payment is processed you will receive further information about the workshop as well as a temporary serial number and access to 'yourspace' that will allow you to download the softwares: BLENDY DOME VJ and BLENDY 360 CAM and MODUL8. You will be able to use the software for 30 days after the last day of the workshop.
All participants are eligible for purchasing Blendy Dome VJ and/or Blendy 360º CAM at discounted prices.
REGISTRATION OPEN! – Master Class limited to 20 attendees- Register now for 30% discount early bird! Fulldome VJ Master Class $699 earlybird Dome mapping and content by United VJs 2h + 3h + 5h total of 10 hours. Blendy Dome VJ for $600 License up to 2 computers. Participants 25% discount. FULL PRICE after February 1st 2015 10h Master Class…….$999 Blendy Dome VJ……….$600 (promotional price only)
Event details
Venue:
Address:
Postal code:
City:
Country:
People attending the event