PRODUCTIONS
EVENTS
FEATURED NEWS
JOB OPPORTUNITIES
TECHNOLOGIES
DOMES
TUTORIALS
A new Apple Mac fisheye movie playback solution for planetariums, also including variants for images (fisheye or not) and 360 videos.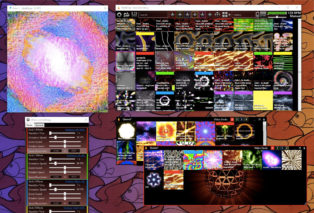 NestDrop allows you to perform with high-resolution high-fps visuals which react in realtime to the music and then broadcasts the video via Spout.
A new version of the planetarium software Shira Universe has been released by Sureyyasoft and brings a variety of new features.
Hello!
Welldome back to the
Fulldome world :)
9344
Fulldome professionals
Welldome!
Join the Fulldome community.