PRODUCTIONS
EVENTS
FEATURED NEWS
JOB OPPORTUNITIES
TECHNOLOGIES
DOMES
TUTORIALS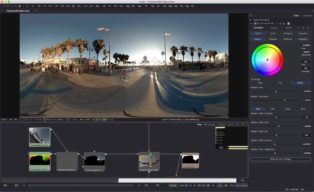 Dover Studios co-founder Andrew Hazelden has released Domemaster Fusion Macros version 2.0. Check out what's new.
Andrew Hazelden has released the Domemaster Fusion Macros toolset. The Domemaster Fusion Macros allow compositors and VFX artists to create immersive 360° stereo composites and visuals. The new immersive toolset is designed to work with Blackmagic Design's Fusion compositing software. The node based macros allow artists to reformat stereoscopic imagery between spherical, angular, and domemaster […]
Hello!
Welldome back to the
Fulldome world :)
9900
Fulldome professionals
Welldome!
Join the Fulldome community.