PRODUCTIONS
EVENTS
FEATURED NEWS
JOB OPPORTUNITIES
TECHNOLOGIES
DOMES
TUTORIALS
The submissions for the FFB 2023 are now officially open. Submit your newest work and save the date June 6 - 8, 2023.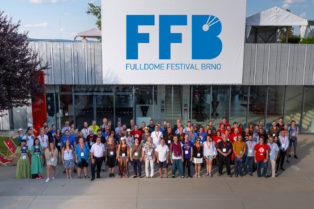 The submissions for the Fulldome Festival Brno 2022 are now oficially open. Visit the festival website to submit your newest work!
Hello!
Welldome back to the
Fulldome world :)
11,040
Fulldome professionals
Welldome!
Join the Fulldome community.