#BestOfEarth 360-degree Streaming Tickets now available!
Good for 6 hours of fulldome content in four 90 min. blocks, the complete selection of 19 nominees for the #BestOfEarth Awards. Will be streamed live in 360° all around the world at the #BestOfEarth festival time Oct. 8-10. 2021 on top of the local in-house screenings at partner festivals in L.A., Plymouth, Melbourne, Jena and Berlin.
Streaming Tickets are waiting for you here.
Check out the #BestOfEarth selection that is covered in the 360° stream: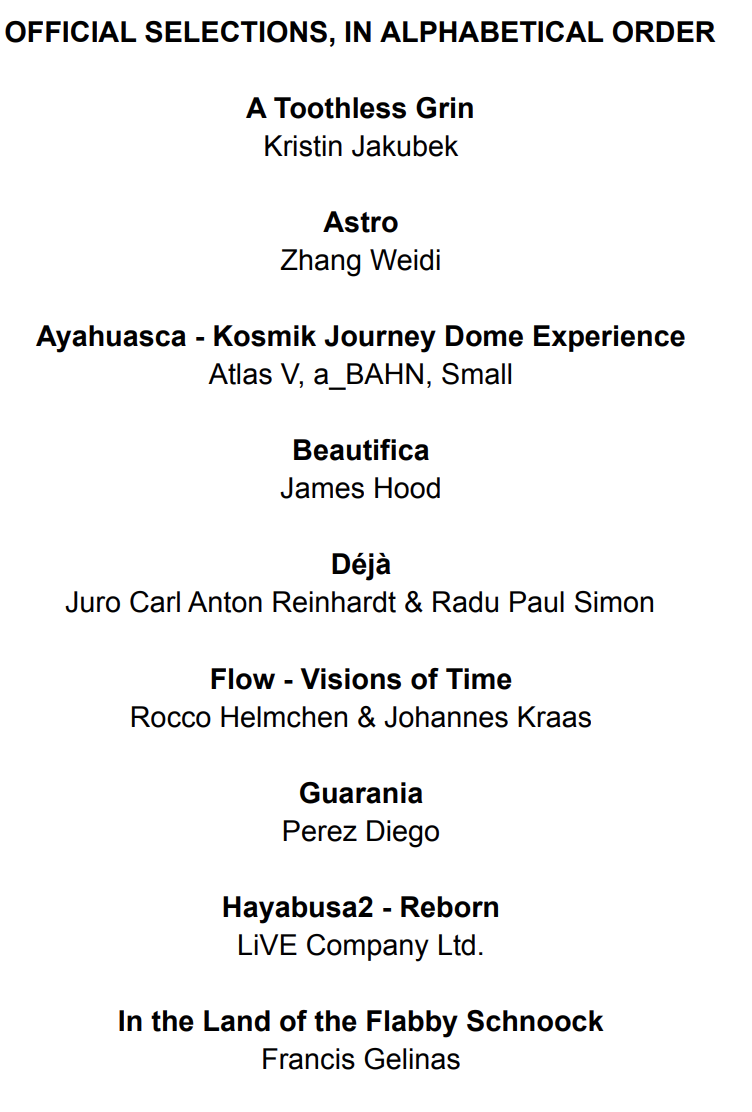 Have you liked this post? Subscribe to FDDB Newsletter
Start the experience!
Not yet registered?
Sign up now, it's free!