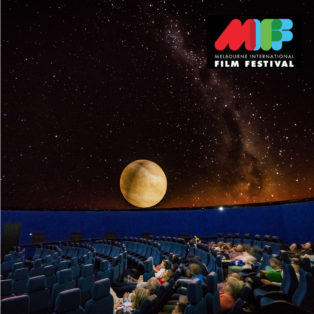 MIFF 2018
Spotswood, Australia
The annual Melbourne International Film Festival will take place August 2-19 and will offer fulldome showcases on August 4, 5, 11 at the Melbourne Planetarium.
Start date:
August 04
2018
Description
Always immensely popular, MIFF's annual program of fulldome screenings at the Melbourne Planetarium returns in 2018 – this time with an extra special session!
Don't miss this rare opportunity to take in a truly unique cinematic experience, lying back and immersing yourself in the stereo surround sound and super high-resolution images projected onto the 180º hemispherical dome 'screen' above your head!
Event details
Venue:
Melbourne Planetarium
People attending the event