The Planetarium Berlin Foundation (Germany) is hiring a technical manager (full-time position) for their planetariums and fulldome systems.
The Planetarium Berlin Foundation (Germany) is hiring a full-time multimedia producer for planetarium/fulldome show production using real-time visualization.
The Dome Under Festival 2020 awards has now completed. Here is the list of the awarded fulldome shows.
Evans & Sutherland and Elevate Entertainment Inc. have entered into a definitive agreement for Elevate to acquire E&S.
The Sudekum Planetarium at Adventure Science Center (Nashville TN, USA) is hiring a full-time Planetarium Manager.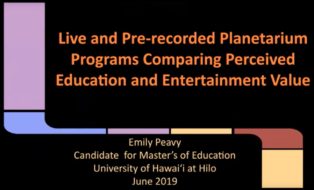 Emily Peavy (Imiloa Astronomy Center) presents: "Perceived Education and Entertainment Value in Live and Pre-recorded Planetarium Programs."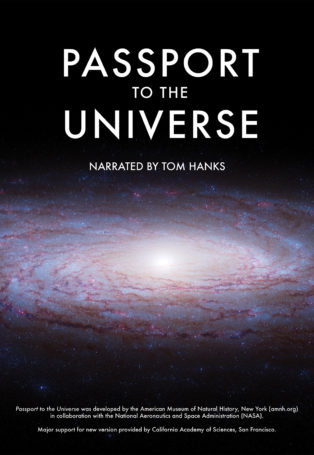 The fulldome show submissions for FFB 2020 are open only until the end of February. So if you have a new show you would like to present, this is your chance.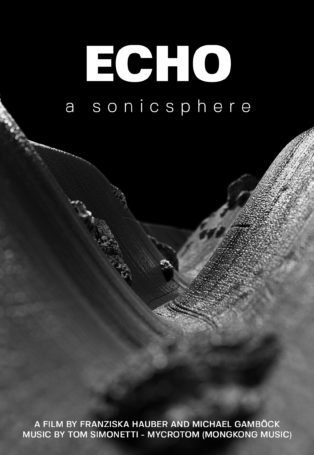 Call for submissions of fulldome content for the 10th Beijing International Film Festival (BJIFF 2020) to be held in Bejing on April 19-26, 2020.
Hello!
Welldome back to the
Fulldome world :)
7692
Fulldome professionals
Welldome!
Join the Fulldome community.