Samford University invites qualified individuals to submit resumes for the position of Director of the Christenberry Planetarium in Birmingham, Alabama.
Figment Dome Master to Flat Screen Tool is an After Effects Script to help you convert domemaster frames (fulldome content) into a "flat screen" 16:9 video.
The Fulldome Database just passed 6,200 registered users from the planetarium and fulldome worlds. This is a more than 400 increase in less than 2 months!
Slowly Rolling Camera will perform their critically acclaimed third album in its entirety accompanied by an immersive visual score created by 4Pi Productions.
Delta State University is looking for a planetarium director of the Wiley Planetarium, a 3D Digistar 6 installation.
The California Academy of Sciences is hiring a Planetarium Show Presenter to work at their Morrison Planetarium.

You are teaching, but are they learning? Why you need to Interact with your Audience. A Challenge for those who teach in Planetariums!
25 VR Planetarium software, which in monetary terms are equal to 200.000 Euros, will be integrated into educational organizations for free.
The Lake Erie Nature & Science Center is looking for a part-time Planetarium & Program Specialist.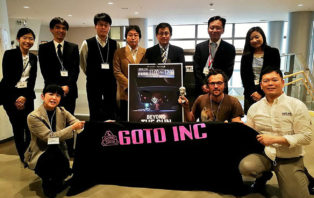 We had the honor of watching some of the best works done in 2018 for planetariums under the International Festival of Science Visualization at Tokio.
Hello!
Welldome back to the
Fulldome world :)
6280
Fulldome professionals
Welldome!
Join the Fulldome community.