The 6th edition of the Beijing International Science and Technology Film Festival is over. Here is the list of the award-winning fulldome shows.
Planetariums can take control of their own public relations and craft unique campaigns that connect with the public and build community relationships.
Sudekum Planetarium has just updated both the trailer and the full-length preview of their fulldome show "Eclipse: The Sun Revealed."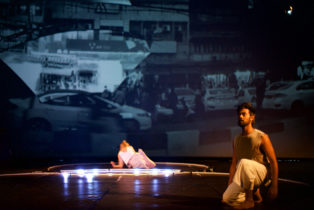 This unique immersive artwork developed by 4Pi (Wales) & SAT (Canada) has been long-listed within the VR / AR Category of the Lumen Prize 2018.
IMERSA has expanded its governing board to include two new industry members, Carolyn Collins Petersen and Andy Zakrajsek.