Download High Resolution Poster
American West 8K
A fulldome short-film with real starry nights of the American West: the Grand Canyon, Arches, Monument Valley and etc. For planetariums and digital domes.
Release date:
February 2018
Description
"American West 8K" shows real starry nights of American West. You can sit in the planetarium and travel to famous places such as the Grand Canyon, Arches, Monument Valley and etc.
This film was produced with 8K ultra high resolution using several cameras. Your theater is not 8K? It still looks great at 6K and 4K.
"American West 8K" is a fulldome short film for planetariums and digital dome theatres.
more info
www.kwonochul.com/americanwest
Distributors
You can get this show from:
METASPACE
ZEISS
GOTO INC.
Show details
Shorter version runtime
(if any)
:
not available
Full version runtime:
8 minutes
Suitable for:
General audience
Target audience:
14 - 18, Adults
License:
Traditional license, Short-term license
Resource & materials:
Poster
Technical specifications
Show orientation:
Unidirectional
Production technologies:
Time-lapse photography
Credits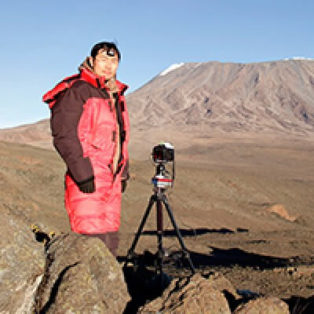 Director
Producer
Astrophotographer
Screened at

0

dome theaters and counting...
Reviews
No reviews available.
Be the first to review this show!