Download High Resolution Poster
COSMOS ODYSSEY - Our Quest to Discover the Universe
This fulldome planetarium show is about the History of the Universe and of the Human Effort to Understand It.
Release date:
February 2019
Description
The scope of the universe as understood by humankind has expanded with the development of astronomy.
Starting from the mythological universe of ancient times, let us explore the Ptolemy's geocentric theory, the heliocentric theory, the revolution brought by the invention of the telescope, spectrum analysis, and the latest technologies in today's astronomical observatories.
A fulldome show for planetariums and digital dome theatres.
more info and Guide for educators,
www.kwonochul.com/cosmosodyssey
Distributors
You can get this show from:
METASPACE
ZEISS
Altair LLC
Spitz Creative Media
Evans & Sutherland
RSA Cosmos
Reef Distribution
Show details
Shorter version runtime
(if any)
:
not available
Full version runtime:
29 minutes
Suitable for:
General audience
License:
Traditional license
Resource & materials:
Guide for educators, Poster
Technical specifications
Show orientation:
Unidirectional
Production technologies:
CG, Time-lapse photography
Languages:
English, Korean
Credits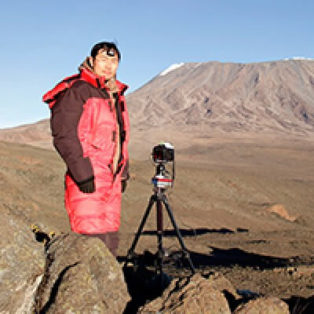 Director
Producer
Writer
Astrophotographer
Screened at

17

dome theaters and counting...
Reviews
No reviews available.
Be the first to review this show!