Download High Resolution Poster
Dinosaur Prophecy
Dinosaur Prophecy is a 22-min show produced by ePlanetarium for planetariums and digital dome theatres. Info, trailer & full preview available.
Release date:
January 2006
Description
Long before the dinosaurs' massive extinction 65 million years ago, many individual species simply disappeared.
Visit dinosaur graveyards, study their bones, and reconstruct how these creatures lived and died to solve four famous cold cases from the age of the dinosaurs in the Dinosaur Prophecy.
Meet the feathered dinosaurs of Leoning. Could today's ostriches and chickens be the descendants of dinosaurs?
Distributors
You can get this show from:
Show details
Shorter version runtime
(if any)
:
not available
Full version runtime:
22 minutes
Suitable for:
General audience
Target audience:
0 - 5, 6 - 13, 14 - 18, Adults
License:
Traditional license
Resource & materials:
Guide for educators, Poster, DVD
Technical specifications
Video format:
Fulldome, Spherical mirror projection, Flat screen
Show orientation:
Unidirectional
Production technologies:
CG
Audio format:
Stereo, 5.1
Languages:
English, Chinese, Korean, Spanish, Turkish
Credits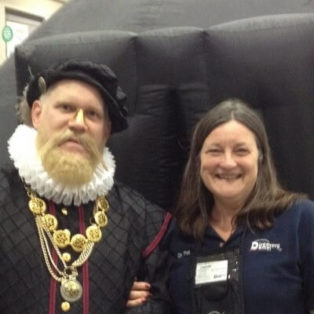 Director
Director
Writer
Screened at

0

dome theaters and counting...
Reviews
No reviews available.
Be the first to review this show!