Download High Resolution Poster
Force 5
Force 5 is a 22-min show produced by ePlanetarium for planetariums and digital dome theatres. Info, trailer & full preview available.
Release date:
January 2010
Description
Extreme weather takes center stage in this full dome animated show revealing images not seen by naked eye due to their life-threatening nature.
Using real movies and NASA based images, Force Five offers the audience a vantage that would never be safe in the real world, creating a sense of what it would look and feel like if you were standing in the middle of a deadly storm.
"Experience a storm without getting wet!"
Distributors
You can get this show from:
Show details
Shorter version runtime
(if any)
:
not available
Full version runtime:
22 minutes
Suitable for:
General audience
Target audience:
0 - 5, 6 - 13, 14 - 18, Adults
License:
Traditional license
Resource & materials:
Poster, DVD
Technical specifications
Video format:
Fulldome, Spherical mirror projection, Flat screen
Show orientation:
Unidirectional
Production technologies:
CG, Live action, Still photography
Audio format:
Stereo, 5.1
Languages:
English, Chinese, Russian, Spanish
Credits
Director
Writer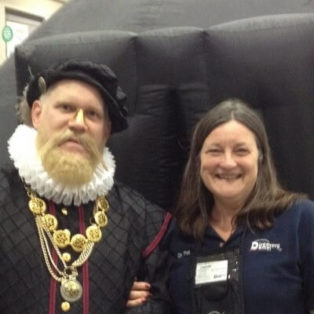 Producer
Screened at

0

dome theaters and counting...
Reviews
No reviews available.
Be the first to review this show!