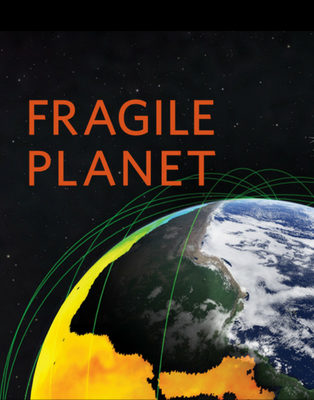 Download High Resolution Poster
Fragile Planet: Earth's Place in the Universe
In Fragile Planet, leave Earth behind as you fly to the farthest reaches of the Universe, traveling to the Moon, Mars, and even beyond the Milky Way
Release date:
September 2008
Awards
2000
Jena
Fulldome Award of Excellence
Jena Fulldome Festival
Description
Fragile Planet gives audiences an astronaut's view of Earth, highlighting Earths unique regions. The journey then continues to the Moon, Mars, and beyond the Milky Way to search for habitats that might host extraterrestrial life. The show's theme — that Earth is the only known haven for life, and thus is important to protect — echoes the themes of biodiversity and sustainability.
The visual foundation of the show lies in scientific visualization. From the high-resolution satellite imagery of Earth, the positions of galaxies more than 50 million light years distant, the three-dimensional terrain of Valles Marineris on Mars to the locations of extrasolar planetary systems in interstellar space, everything audiences will see in Fragile Planet has a basis in astronomers' best understanding of the Universe.
Distributors
You can get this show from:
RSA Cosmos
Audio Visual Imagineering
Evans & Sutherland
Fulldome Film Society
Loch Ness Productions
Sky-Skan
Sky-Skan Europe GmbH
Reef Distribution
ZEISS
Show details
Shorter version runtime
(if any)
:
not available
Full version runtime:
25 minutes
Suitable for:
General audience
Target audience:
6 - 13, 14 - 18, Adults
License:
Traditional license
Resource & materials:
Guide for educators, Poster
Technical specifications
Video format:
Fulldome, Flat screen
Resolution:
1K, 2K, 3K, 4K
Frame rate:
29.97 fps, 30 fps
Show orientation:
Unidirectional
Production technologies:
Languages:
English, Finnish, Greek, Russian, Swedish
Credits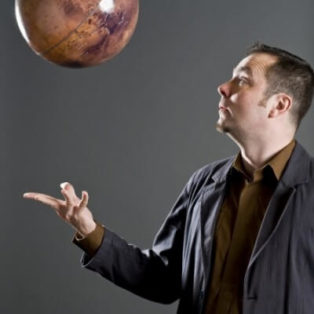 Director
Writer
Distributor
Screened at

0

dome theaters and counting...
Reviews
No reviews available.
Be the first to review this show!