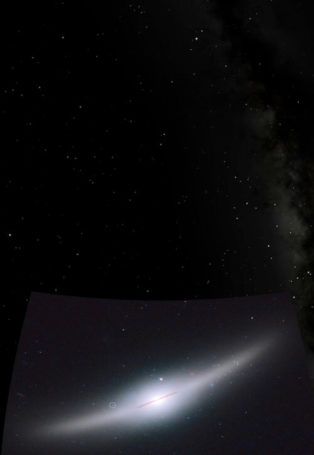 Download High Resolution Poster
Le Ciel de l'IRAP
Le Ciel de l'IRAP is a 23-min show for planetariums and digital dome theatres. Info, trailer & full preview available.
Release date:
October 2012
Produced by:
Directed by:
Description
The IRAP is a French laboratory doing astrophysics and space sciences. It shows recent IRAP's scientific research and discoveries in an evening sky.
This show has been created and presented for the yearly IRAP's days in Toulouse, as well as for ESO's 50th anniversary.
This is a live show provided along with some pre-rendered fulldome visuals.
Distributors
You can get this show from:
Show details
Shorter version runtime
(if any)
:
not available
Full version runtime:
23 minutes
Suitable for:
General audience
Target audience:
Resource & materials:
Technical specifications
Show orientation:
Panoramic
Production technologies:
Audio format:
No audio, visuals only
Screened at

0

dome theaters and counting...
Reviews
No reviews available.
Be the first to review this show!