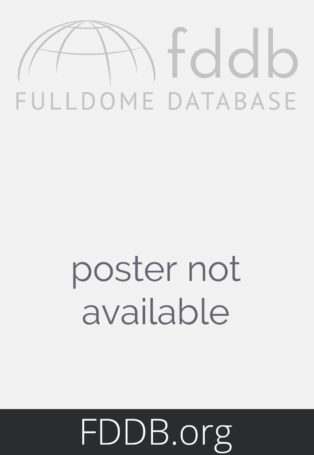 Download High Resolution Poster
Music of the Spheres
Music of the Spheres is a 10-min show for planetariums and digital dome theatres. Info, trailer & full preview available.
Release date:
November -0001
Produced by:
Directed by:
Description
The show contrasts the idealized cosmology of the Pythagorean universe with the current state of our planet, using imagery and music within a self-contained virtual universe projected inside a dome. This installation re-imagines the ancient Greek concept of planetary harmonies as an integrated virtual universe with a three-dimensional soundscape. Over the course of ten minutes, the audience experiences first the ancient and meditative spheres with their music moving around them; then a poetic representation of contemporary changes across the face of the Earth; and finally a return to the stillness of deep space and harmony.
Distributors
You can get this show from:
Show details
Shorter version runtime
(if any)
:
not available
Full version runtime:
10 minutes
Suitable for:
General audience
Target audience:
License:
Resource & materials:
Technical specifications
Production technologies:
Audio format:
Languages:
Screened at

0

dome theaters and counting...
Reviews
No reviews available.
Be the first to review this show!