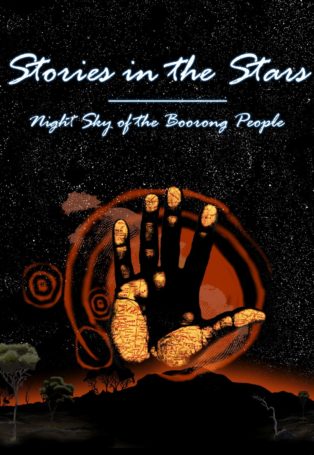 Download High Resolution Poster
Stories in the Stars
Stories in the Stars is a 26-min show produced by Melbourne Planetarium – Scienceworks – Museum Victoria for planetariums and digital dome theatres. Info, trailer & full preview available.
Release date:
November 2013
Directed by:
Awards
2014
Korea
Friendship Award
International Planetarium Movie Festival
Description
Erica and Daniel are two Indigenous Australian teenagers from the city. This weekend, instead of going to a party, they are at Lake Tyrrell in north-west Victoria which is their family's country. They spend the weekend walking around the lake with Grandma and Grandpa, hearing stories about the constellations in the night sky and learning about how this relates to their culture.
European night sky stories are familiar to many people. However the stories indigenous to the southern skies are less well known. Although different Australian Aboriginal groups have different astronomical traditions, there are some broad similarities between many traditions which are often very different to more familiar astronomy.
Fulldome show Stories in the Stars explores Indigenous Australian astronomy and how Indigenous culture describes constellations that cannot be seen from northern latitudes. Even constellations that can be seen from Europe appear a different way in the sky in the southern hemisphere.
Distributors
You can get this show from:
Show details
Shorter version runtime
(if any)
:
not available
Full version runtime:
26 minutes
Suitable for:
General audience
License:
Traditional license, Short-term license
Resource & materials:
Guide for educators, Poster, Source files
Technical specifications
Show orientation:
Unidirectional
Production technologies:
Live action, Time-lapse photography
Audio format:
Stereo, 5.1
Screened at

0

dome theaters and counting...
Reviews
No reviews available.
Be the first to review this show!