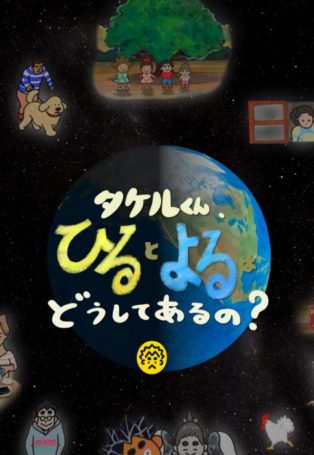 Download High Resolution Poster
Takeru, why are there day and night?
Throughout the day of Little Takeru, we will shift the perspective from the ground to the space and draw on the relationship between the sun and the earth.
Release date:
August 2020
Directed by:
Description
This planetarium show for children presents a very simple question: "Why there's such a thing as day and night?"
Join Takeru in finding out where the Sun is going and why the night comes. By shifting the viewpoint from the diurnal motion as seen from Earth and in space, children will understand the relation between the Sun and the Earth.
A planetarium show for planetariums and digital dome theatres.
Distributors
You can get this show from:
Show details
Shorter version runtime
(if any)
:
not available
Full version runtime:
17 minutes
Suitable for:
General audience
License:
Traditional license
Resource & materials:
Poster
Technical specifications
Show orientation:
Unidirectional
Production technologies:
CG
Credits
Producer
Screened at

1

dome theaters and counting...
Reviews
No reviews available.
Be the first to review this show!