PRODUCTIONS
EVENTS
FEATURED NEWS
JOB OPPORTUNITIES
TECHNOLOGIES
DOMES
TUTORIALS
The next Pacific Planetarium Association (PPA) Planetarians' Zoom Seminar will happen on Jan 27 and focus on "NASA Artemis Mission in Planetarium Programs".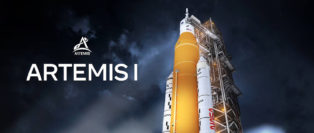 Felix & Paul Studios presents their Artemis 1 Worldwide Immersive Launch Event. The video was recorded at the 2022 IMERSA Summit in Montreal, Canada.
Hello!
Welldome back to the
Fulldome world :)
11,058
Fulldome professionals
Welldome!
Join the Fulldome community.