Kris McCall
River Grove, USA
My Shows
Director, Producer, Writer
My News & Articles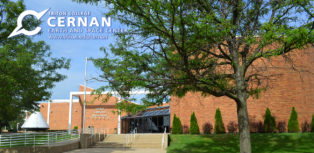 Creative and technical opportunities await you plus flexibility to try new approaches to build attendance at this hidden treasure just west of Chicago.
The Cernan Earth & Space Center at the Trinton College (Chicago, USA) is hiring a full-time Planetarium Educator (Assistant Director.)
This part-time Planetarium Educator position could work as many as 28 hours/week. Same great opportunity as full time to contribute to a growing program.