About me
Matt is the director of 4Pi Productions, an experiential art, marketing and events company that offers creative solutions utilising 360° content. Alongside Matt Wright, she is exploring the fulldome medium through the Dance Dome platform and has produced four immersive fulldome dance films to date.
My Organizations
Director
My Shows
Director, Producer, Media artist
Director, Producer, Media artist
Producer
Producer
My News & Articles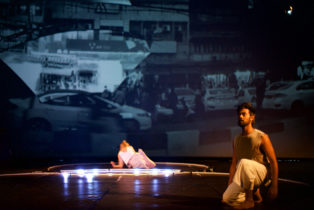 This unique immersive artwork developed by 4Pi (Wales) & SAT (Canada) has been long-listed within the VR / AR Category of the Lumen Prize 2018.