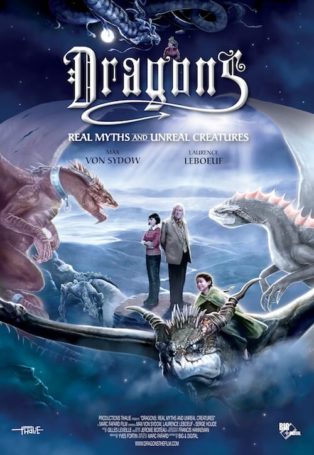 Download High Resolution Poster
Dragons: Real Myths and Unreal Creatures
Dragons: Real Myths and Unreal Creatures is a 40-min show for planetariums and digital dome theatres. Info, trailer & full preview available.
Produced by:
Directed by:
Description
For thousands of years, dragon mythology has existed across many cultures and continents, inspiring stories of terror, heroics, majesty and national pride.
If dragons are just creatures of legend, how could these stories have emerged at different times in ancient Babylon, Greece, Asia and Medieval Europe?
To answer this question, follow the unique tale of a dreamer and a scholar who share an unusual bond. The pair explore how dragons have influenced our culture, our art and literature, and our dreams, and they discover that these legends have some basis in reality.
Distributors
You can get this show from:
Show details
Shorter version runtime
(if any)
:
25 minutes
Full version runtime:
40 minutes
Suitable for:
General audience
Target audience:
6 - 13, 14 - 18, Adults
License:
Traditional license
Resource & materials:
Guide for educators, Poster
Technical specifications
Video format:
Giant screen film transfer, Flat screen
Show orientation:
Unidirectional
Production technologies:
CG
Languages:
English, French, Japanese, Korean, Spanish, Mandarin
Screened at

1

dome theaters and counting...
Reviews
No reviews available.
Be the first to review this show!