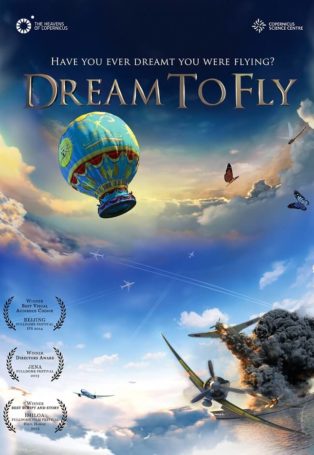 Download High Resolution Poster
Awards
2013
Hilo, Hawaii
Best Script and Story
IMILOA Fulldome Festival
2013
Jena
Directors Awarda
Fulldome Festival
2014
Macau
Best Visual Award & Audience Award
IPS 2014
2014
Korea
Golden Star Award
IIPF 2014
2015
Brno
Best Movie Award
Central Europen Fulldome Festival
2015
Yaroslav
Feature Films - 3rd prize
Russian Fulldome Festival
2015
Espinho
Best 3D
Immersive Film Festival
2016
Madrid
Best Fulldome Film
Immersive Festival
Description
Discover the mystery of flight with Leonardo da Vinci, Montgolfier brothers, Wright brothers and other inventors. Experience the adventure and find out how this immense and challenging dream, for which mankind has strived since the beginning of history came true.
Dream to Fly is a poetic story about the history of aviation. The aim of the film is to present the development of aviation through the ages in an interesting an innovative way. It presents the milestones on our route to conquering the skies – both in terms of technological breakthroughs, as well as our perceptions on flying itself.
Rich fulldome visuals, beautiful music composed for the show and a poetic narration makes this show an exceptional artwork. The message to the viewers is to be open to new ideas and to pursue our dreams.
For planetariums and digital dome theatres.
Distributors
You can get this show from:
Evans & Sutherland
Sky-Skan
RSA Cosmos
Loch Ness Productions
Audio Visual Imagineering
Sciss
METASPACE
Sky-Skan Europe GmbH
Aayushi FullDome Films
Show details
Shorter version runtime
(if any)
:
25 minutes
Full version runtime:
35 minutes
Suitable for:
General audience
Target audience:
License:
Traditional license
Resource & materials:
Guide for educators, Poster
Technical specifications
Resolution:
1K, 2K, 3K, 4K
Show orientation:
Unidirectional
Production technologies:
CG
Languages:
English, Cantonese, Czech, Japanese, Korean, Norvegian, Polish, Others
Credits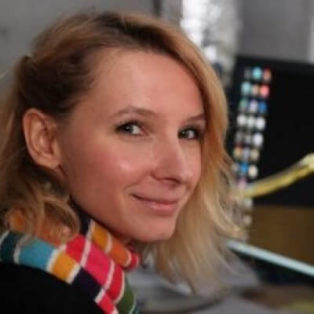 Director
Writer
Producer
Writer
Writer
Screened at

1

dome theaters and counting...
Reviews
No reviews available.
Be the first to review this show!