Download High Resolution Poster
Earthquake: Evidence of a Restless Planet
A sweeping geological journey, Earthquake explores the forces that transform the surface of our planet.
Awards
2000
Jackson Hole
Nominated for Best Fulldome Program
Jackson Hole Wildlife Film Festival
2000
Nominated for Best Visual Effects in a Special Venue
Visual Effects Society
2000
Finalist for Best Video
The International Sciences & Engineering Visualization Challenge
2014
Official Selection
International Planetarium Movie Festival
2014
Macao
Official Selection
IPS - Macao International Film Festival
Description
Travel through space and time in a fulldome production that makes you look at Earth in a whole new way.
A sweeping geological journey, Earthquake: Evidence of a Restless Planet explores the forces that transform the surface of our planet.
Fly along the San Andreas Fault before diving into the planet's interior. Journey back in time to witness the 1906 San Francisco earthquake, and the break-up of Pangaea 200 million years ago. Visit the sites of historical earthquakes from the Mediterranean Sea to the Pacific Ocean.
Learn how scientists and engineers collaborate to help society prepare for a safer environment — and a safer future. Data-driven visualizations illustrate Earth's story, revealing how subtle motions and sudden ruptures have shaped our planet over eons — and how geological activity influences the course of human history.
Distributors
You can get this show from:
Loch Ness Productions
Audio Visual Imagineering
Evans & Sutherland
Fulldome Film Society
RSA Cosmos
Sky-Skan
ZEISS
Sky-Skan Europe GmbH
Reef Distribution
ePlanetarium
Fulldome Film Society
Audio Visual Imagineering
Show details
Shorter version runtime
(if any)
:
not available
Full version runtime:
23 minutes
Suitable for:
General audience
Target audience:
6 - 13, 14 - 18, Adults
License:
Traditional license
Resource & materials:
Guide for educators, Poster
Technical specifications
Video format:
Fulldome, Flat screen
Resolution:
1K, 2K, 3K, 4K
Frame rate:
29.97 fps, 30 fps
Show orientation:
Unidirectional
Production technologies:
Audio format:
Stereo, 5.1
Credits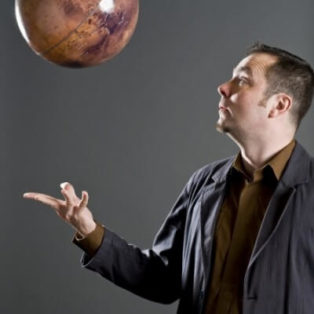 Director
Writer
Distributor
Screened at

0

dome theaters and counting...
Reviews
No reviews available.
Be the first to review this show!