Download High Resolution Poster
Expedition Reef
Expedition Reef show reveals in exquisite detail the breathtaking beauty and biodiversity of coral reefs—and the scientists taking action to restore them.
Awards
2018
Czech Republic
Best Movie
Fulldome Festival Brno
2018
France
Audience Award
International Planetarium Society 2018 Fulldome Festival
2018
Germany
Directors Award
12th annual Jena FullDome Festival
2018
USA
Best Educational Film
Macon Film Festival
2019
Russia
Audience Award
Reflections of the Universe
2019
Portugal
Best Immersive Show
Immersive Film Festival
Description
Learn the secrets of the "rainforests of the sea" as you embark on an oceanic safari of the world's most vibrant—and endangered—marine ecosystems.
Narrated by Tony Award® winner Lea Salonga, the all-digital Expedition Reef immerses you in the undersea adventure. Along the way, discover how corals grow, feed, reproduce, and support over 25% of all marine life on Earth—while facing unprecedented threats from climate change, habitat destruction, and overfishing.
"This is a difficult story [and] a turning point for reefs," says Academy scientist and reef expert Dr. Rebecca Albright, "but it's not too late."
Distributors
You can get this show from:
Audio Visual Imagineering
ZEISS
ePlanetarium
Fulldome Film Society
Evans & Sutherland
Loch Ness Productions
Reef Distribution
Spitz Creative Media
Show details
Shorter version runtime
(if any)
:
not available
Full version runtime:
26 minutes
Suitable for:
General audience
Target audience:
6 - 13, 14 - 18, Adults
License:
Traditional license, Short-term license
Resource & materials:
Guide for educators, Poster
Technical specifications
Resolution:
1K, 2K, 3K, 4K
Frame rate:
29.97 fps, 30 fps
Show orientation:
Unidirectional
Production technologies:
CG
Audio format:
Stereo, 5.1
Credits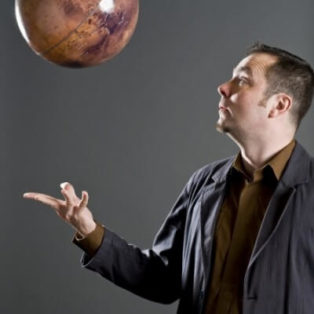 Director
Writer
Distributor
Screened at

3

dome theaters and counting...