Download High Resolution Poster
Habitat Earth
Habitat Earth features biological & human-built networks (and of how they intersect), taking viewers on an immersive journey through the contentedness of Earth.
Release date:
January 2015
Awards
2015
Denver
Official Selection
IMERSA Summit
2015
Brno
Director's Award
Central European Fulldome Festival
2015
Russia
Official Selection
2nd International Fulldome Festival
2015
Albuquerque
Official Selection
Western Alliance Conference
2015
Boulder
Finalist
Fiske Fulldome Film Festival
2015
Perth
Official Selection
Australasian Planetarium Society Conference
2015
Jena
Directors Award
Jena International FullDome Festival
2015
Jackson Hole
Finalist
Jackson Hole Wildlife Film Festival
Description
Living networks connect and support life forms large and small—from colonies of tiny microbes and populations of massive whales to ever-expanding human societies. In the California Academy of Sciences' latest original planetarium show, Habitat Earth, discover what it means to live in today's connected world. Through stunning visualizations of the natural world, dive below the ocean's surface to explore the dynamic relationships found in kelp forest ecosystems, travel beneath the forest floor to see how Earth's tallest trees rely on tiny fungi to survive, and journey to new heights to witness the intricate intersection between human and ecological networks.
A fulldome show for planetariums and digital dome theatres.
Distributors
You can get this show from:
Audio Visual Imagineering
Evans & Sutherland
RSA Cosmos
ZEISS
Loch Ness Productions
Fulldome Film Society
Sky-Skan
Sky-Skan Europe GmbH
Reef Distribution
Show details
Shorter version runtime
(if any)
:
not available
Full version runtime:
25 minutes
Suitable for:
General audience
Target audience:
6 - 13, 14 - 18, Adults
License:
Traditional license
Resource & materials:
Guide for educators, Poster
Technical specifications
Resolution:
1K, 2K, 3K, 4K
Frame rate:
29.97 fps, 30 fps
Show orientation:
Unidirectional
Production technologies:
CG, Live action
Audio format:
Stereo, 5.1, 7.1
Credits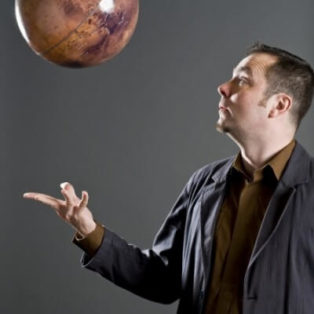 Director
Writer
Narrator
Distributor
Screened at

2

dome theaters and counting...