Download High Resolution Poster
Impact!
Impact! is a 25-min show produced by ePlanetarium for planetariums and digital dome theatres. Info, trailer & full preview available.
Release date:
November 2013
Description
IMPACT! teaches about meteors, meteorites, asteroids, and comets.
The film shows dramatically the effects of the Chixulub and Tungusta events, plus the Pallasite impact that resulted in the Brenham meteorite fall.
IMPACT! describes ways that asteroid hunters seek new objects in the solar system, and how ground penetrating radar is used to find meteorites that have survived to the Earth's surface.
Includes updated section on Chelyabinsk meteor of Feb 15, 2013.
Distributors
You can get this show from:
Show details
Shorter version runtime
(if any)
:
not available
Full version runtime:
25 minutes
Suitable for:
General audience
Target audience:
6 - 13, 14 - 18, Adults
License:
Traditional license
Resource & materials:
Guide for educators, Poster, DVD
Technical specifications
Video format:
Fulldome, Spherical mirror projection, Flat screen
Resolution:
1K, 2K, 3K, 4K
Show orientation:
Unidirectional
Production technologies:
CG, Live action, Still photography
Audio format:
Stereo, 5.1
Languages:
English, Arabic, Hindi, Polish, Russian, Spanish, Thai, Others
Credits
Director
Writer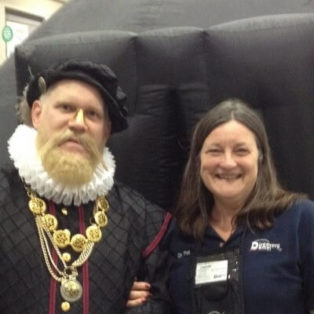 Producer
Screened at

0

dome theaters and counting...
Reviews
No reviews available.
Be the first to review this show!