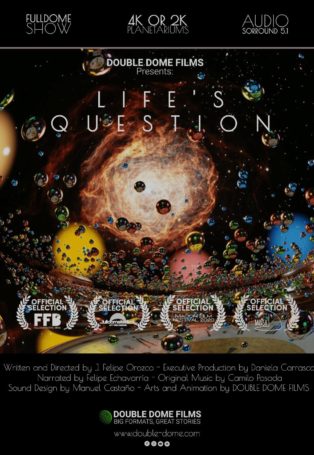 Download High Resolution Poster
Life's Question
Have you ever wondered about life? Double Dome Films presents a new 4K show for planetariums, an immersive story where the main character is the Life phenomena.
Description
Have you ever wondered about life? Perhaps you have wondered… how does everything around you connect?
On this rare planet, there are millions of relationships between multiple individuals. The environments that these beings inhabit or the food they consume, are of a diverse nature, we are, without a doubt, one of the most extraordinary phenomena in the universe.
Whether inside your body, or in lakes full of arsenic and salt, or in a small drop of water, life has adapted and has made this planet an inhabitable world. But, what are the possibilities of a complex process like this, also existing beyond heaven and beyond Earth? Maybe … on another planet?
On this trip. we will travel through the questions, those questions that the very existence of life makes us ask.
Distributors
You can get this show from:
DOUBLE DOME FILMS
Altair LLC
RSA Cosmos
K2 Studios
METASPACE
Show details
Shorter version runtime
(if any)
:
not available
Full version runtime:
23 minutes
Suitable for:
General audience
License:
Traditional license
Resource & materials:
Guide for educators, Poster
Technical specifications
Show orientation:
Unidirectional
Production technologies:
CG
Languages:
English, Japanese, Korean, Spanish
Credits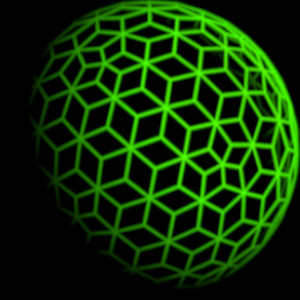 Director
Media artist
Screened at

8

dome theaters and counting...
Reviews
No reviews available.
Be the first to review this show!