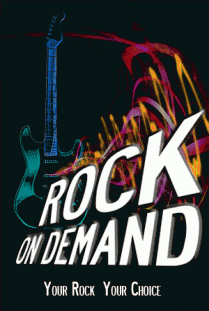 Download High Resolution Poster
Rock on demand
Rock on demand is a 45-min show produced by Clark Planetarium Productions for planetariums and digital dome theatres. Info, trailer & full preview available.
Release date:
November -0001
Directed by:
Description
Visual library used for choreography with classic rock music. The title reflects the way the show allows the audience choose the music from an ever expanding library of great rock classics and original imagery.
The show also provides opportunities for the infusion of auxiliary effects-laser graphics, lighting effects projectors, or realtime effects for live performance elements.
Distributors
You can get this show from:
Clark Planetarium Productions
ZEISS
Show details
Shorter version runtime
(if any)
:
not available
Full version runtime:
45 minutes
Suitable for:
General audience
Target audience:
License:
Traditional license
Resource & materials:
Technical specifications
Production technologies:
Audio format:
Screened at

0

dome theaters and counting...
Reviews
No reviews available.
Be the first to review this show!