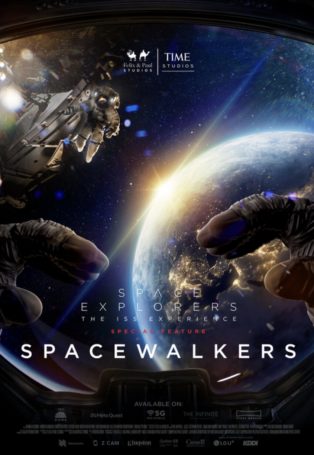 Download High Resolution Poster
Space Explorers: Spacewalkers
Experience history as you immerse yourself in the world's first-ever spacewalk captured in cinematic 360-degree outside the ISS.
Release date:
October 2022
Directed by:
Description
In spring 2021, Felix & Paul Studios sent the first-ever cinematic 3D 360⁰ camera designed to operate in the vacuum of space to the International Space Station.
The result is a spectacular fully immersive experience that will allow you to witness the world's first spacewalk captured in cinematic VR as if you were actually there.
Take in a view of our world like never before. Features ESA Astronaut Thomas Pesquet and JAXA Astronaut Akihiko Hoshide.
Distributors
You can get this show from:
Felix & Paul Studios
REQUEST PRICING
Show details
Shorter version runtime
(if any)
:
not available
Full version runtime:
20 minutes
Suitable for:
General audience
License:
Traditional license
Resource & materials:
Poster
Technical specifications
Resolution:
1K, 2K, 3K, 4K, 8K
Show orientation:
Panoramic
Production technologies:
Live action
Audio format:
Stereo, 5.1
Screened at

1

dome theaters and counting...
Reviews
No reviews available.
Be the first to review this show!