Download High Resolution Poster
UYUNI – Volcanic Twilights & Milky Way
Feel the real starry starry night of Uyuni Salt Flat.
Description
This film shows the real starry night of Uyuni Salt Flat.
In January of 2022, there was a huge volcanic eruption in Tonga. Volcanic debris high in our atmosphere tints the twilight sky red and purple even on the other side of the world after 4 months. You can see these 'volcanic twilights' in this show. In a similar situation, Edvard Munch painted "The Scream".
In the Southern sky, look for the Milky Way, Large/Small Magellanic clouds, meteors, Earth's shadow, and etc.
This very slow show is perfect for meditation, yoga, live music concert, presentation or other event under the dome. It may be effective in treating insomnia. It comes with 10 min and 24 min version.
more info : https://www.kwonochul.com/fulldome/
Distributors
You can get this show from:
Kwon O Chul AstroPhotography
GOTO INC.
Show details
Shorter version runtime
(if any)
:
10 minutes
Full version runtime:
24 minutes
Suitable for:
General audience
License:
Traditional license
Resource & materials:
Poster
Technical specifications
Show orientation:
Unidirectional
Production technologies:
Time-lapse photography
Credits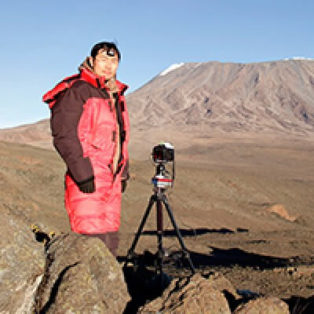 Director
Producer
Astrophotographer
Screened at

2

dome theaters and counting...
Reviews
No reviews available.
Be the first to review this show!