PRODUCTIONS
EVENTS
FEATURED NEWS
JOB OPPORTUNITIES
TECHNOLOGIES
DOMES
TUTORIALS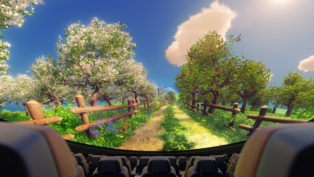 Creative Planet decided to share with you an asset pack, along with some suggestions on how they might be used to create impressive planetarium shows.
SAT has just released a new video showing their work on motion capture as new input method for live interaction in the dome.

Winchester Science Centre and Planetarium delivers a mixed programme of live shows and fulldome films to approximately 100,000 visitors each year. Target audiences range from 4 year olds to adults, including public and schools, with most attendees visiting as family groups. It is important therefore to have different shows to serve these different groups, and […]
Hello!
Welldome back to the
Fulldome world :)
11,200
Fulldome professionals
Welldome!
Join the Fulldome community.