PRODUCTIONS
EVENTS
FEATURED NEWS
JOB OPPORTUNITIES
TECHNOLOGIES
DOMES
TUTORIALS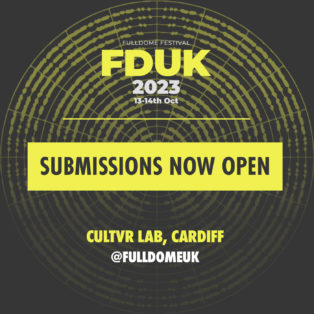 We are accepting submissions for fulldome films, live performances and presentations for FDUK 2023. Submissions close on July 14th 2023.
Submissions are open for the Macon Fulldome Festival. Submit your works, three cash prizes awarded!
Hello!
Welldome back to the
Fulldome world :)
11,266
Fulldome professionals
Welldome!
Join the Fulldome community.