Geodomo Opening in Madrid
Geodomo is Madrid's new immersive venue for events. Placed in "La Casa de Mónico", the closest to the center of Madrid events estate, Geodomo will be composed by two geodesic domes, with 515 and 30 sqm.
The opening of Geodomo will be next 19th September 2019 and will be dedicated to fulldome events, with 6 Barco HDX W20K video projectors and a Vioso Domemaster Media server system.
Geodomo will offer to the clients the biggest geodesic dome in Spain, with projection liner system and a self-contained floor system.
Hand in hand with Grupo Mónico and Geodomes Immersive Experiences, Geodomo joins the offer of event venues in the capital of Spain, differentiating itself from other spaces by its immersive features, necessary for 360º FullDome projections, and by the multiple configurations available as it is a diaphanous space without columns.
A new and attractive space surrounded by the unique environment of La Casa de Mónico, an English-inspired garden of more than 30,000 m2 in which pines, holm oaks, cypresses and centenary cedars coexist.
Located in Avenida Padre Huidobro, s/n, in la Carretera de la Coruña km 9,5, exit 10A.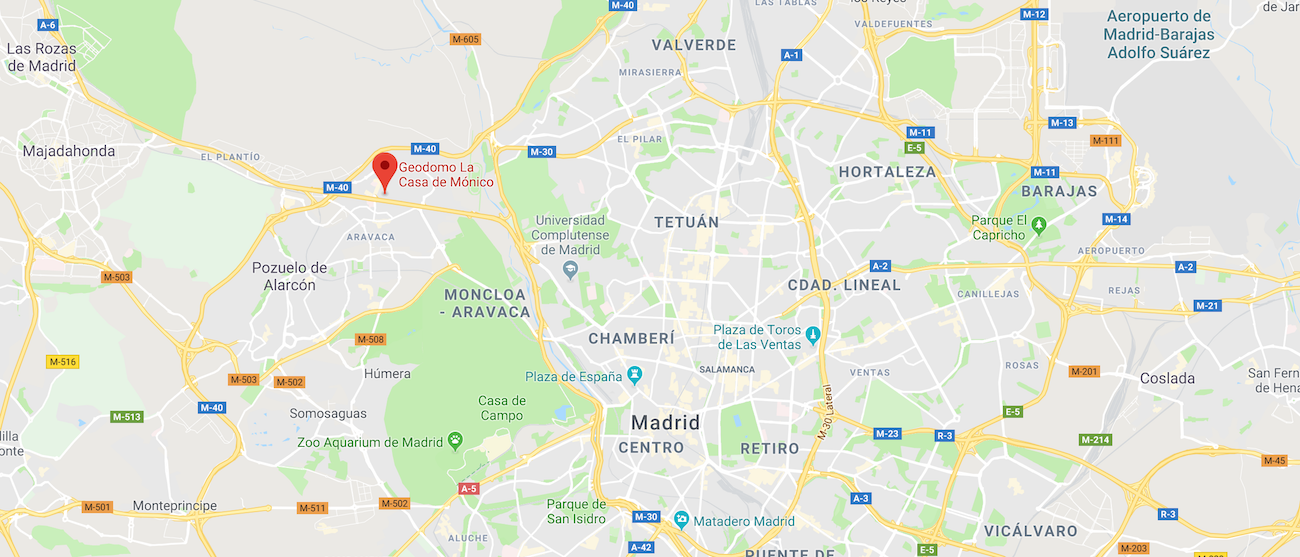 Have you liked this post? Subscribe to FDDB Newsletter
Start the experience!
Not yet registered?
Sign up now, it's free!