Colectivo 19
Madrid, Spain
Colectivo 19 is a creative joint venture to find new creative visual narratives through animation in different formats.
Description
Colectivo 19 is a creative joint venture between multi-disciplinary artist Alejandro Lucadamo, a multidisciplinary artist who works sculpture as well as painting, illustration or photography, and creative producer and director Agustina Covián, who has worked in documentaries, film and music.
Together they joined to create Colectivo19 from the need to search for new creative visual narratives. They began working on animation for music videos and documentaries as well as creating their own video art projects, including NFTs. In the search for new formats, full dome immersion was a new challenge.
People working at
Colectivo 19
Productions & Co-Productions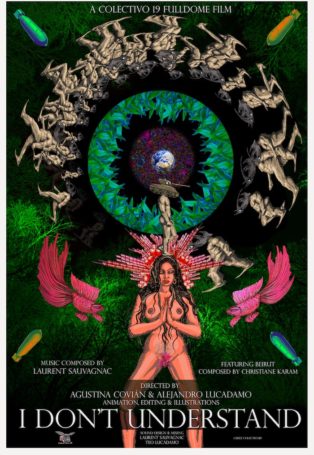 Contact details
Address:
calle Quintana 14,