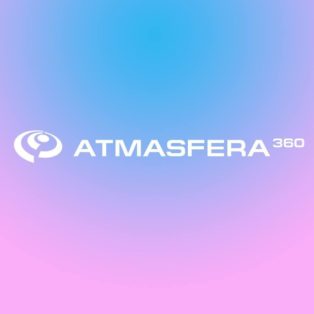 Planetarium Cheboksary
Cheboksary, Russia
The only spherical fulldom cinema in Cheboksary, Russia.
Description
ATMASERA 360 presents the best spherical shows that have already won the hearts of viewers all over the world. An original cinema room with a 360-degree view, comfortable chairs and excellent sound will evoke vivid emotions and a new unforgettable experience that you will want to repeat again and again!
ATMASFERA 360 is a new cultural and entertainment center in Cheboksary, where you can enjoy your time with friends and family. These are the advanced technologies of the third millennium that will push the boundaries of what is possible for you!
See in ATMASFERA 360:
🔹 virtual rides with full immersion effect – for thrill-seekers;
🔹 scientific and educational films – for the curious;
🔹 360 audio-visual shows – for connoisseurs of the unusual;
🔹 spherical cartoons – for the little ones.
Duration of the show: entertaining from 5 to 15 minutes; cognitive on average 25 minutes, maximum 45 minutes.
ATMASFERA 360 is equipped with a modern professional 4-projector system. Thanks to the powerful server and special Fulldome PRO software, a seamless panoramic picture is created around you. To say that it is fascinating is to say nothing. It's just a must-see!
At the box office: spherical animated films developed by leading Russian and foreign studios in Russian, English and other languages. Each of them is a guide to the world, inaccessible to the common man. Come to our 360-cinema, we guarantee vivid emotions!
People working at
Planetarium Cheboksary
Contact details
Address:
prospect Maxim Gorky, 2