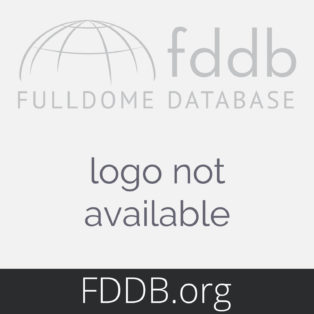 Description
The Dance Dome projection cinema will present three fulldome dance films The Beautiful, The Sublime and 'Pal O' Me Heart' to audiences across Wales in 2014 in a tour that visits Cardiff, Swansea, Harlech, Brecon, Aberystwyth and Newport. The Dance Dome is a portable 360° cinema that blurs the boundaries between movement, digital technology and cinema, wrapping dance around the viewer to create a truly unique immersive experience. As a self-contained venue the Dance Dome, equipped with a 3k Fulldome.pro projection system, provides visitors with a visual experience normally only accessible from within a planetarium. The project's films have been co-produced by the 360° multimedia company 4π Productions and Coreo Cymru (Creative Producer for Dance in Wales) with support from the Arts Council of Wales and Chapter. The fulldome films were created by an international crew and feature choreography by award-winning companies TaikaBox, Harnisch-Lacey Dance Theatre and Earthfall. This is the first major tour in Wales for the project after having recently returned from a successful , China">two weeks tour in China as part of the 25th Arts Festival in Macau. Tour dates:
5th AND 6th JULY. CARDIFF. Wales Millennium Centre.
12th AND 13th JULY. SWANSEA. National Waterfront Museum.
25TH, 26th and 27TH JULY. HARLECH. Theatre Harlech.
9th AUGUST. BRECON. Street Alive Festival.
22nd and 23rd ABERYSTWYTH. Aberystwyth Arts Centre.
7th and 8th NOVEMBER, NEWPORT. The Riverfront Arts and Theatre.
4π Productions is a multimedia production company exploring the boundaries between art, design & technology. 4π specializes in utilizing spherical assets within interactive installations, immersive experiences and creative platforms. Coreo Cymru, was set up in January 2012 to encourage and manage the creation and production of new dance activity, and to support the development of Wales based artists and companies. The programme initiated and supported by the Arts Council of Wales is a partnership with Creative Producer, Carole Blade and Chapter, Cardiff.
Event details
Venue:
Address:
Postal code:
City:
Country:
People attending the event