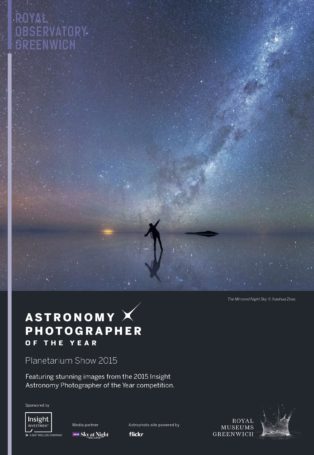 Download High Resolution Poster
Astronomy Photographer of the Year 2015
Astronomy Photographer of the Year 2015 is a 14-min show produced by Royal Observatory Greenwich – Peter Harrison Planetarium for planetariums and digital dome theatres. Info, trailer & full preview available.
Release date:
October 2015
Description
The Insight Astronomy Photographer of the Year competition is hosted by the Royal Observatory Greenwich, attracting entries from the best astrophotographers in the world. 2015 was the seventh year of the competition, receiving more than 2700 images from 59 different countries.
Each year, the planetarium team create a short show featuring shortlisted and winning images from the competition (as well as some of our favourites!) and distribute it, for free, to interested planetaria around the world. It can be used narration-free (although optional narration tracks are available), allowing presenters to use the content as they see fit. There is also a lovely full-colour content guide from Collins.
If you want it, everything is available via the ESO link below (see "Official Web page"). Enjoy!
Distributors
You can get this show from:
Show details
Shorter version runtime
(if any)
:
not available
Full version runtime:
14 minutes
Suitable for:
General audience
Target audience:
6 - 13, 14 - 18, Adults
Resource & materials:
Guide for educators, Poster, Source files
Technical specifications
Show orientation:
Unidirectional
Production technologies:
CG, Still photography
Audio format:
Stereo, 5.1
Languages:
English, No Narration
Credits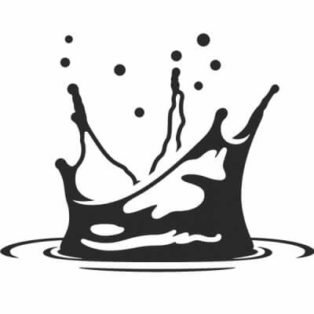 Director
Producer
Narrator
Writer
Screened at

0

dome theaters and counting...
Reviews
No reviews available.
Be the first to review this show!