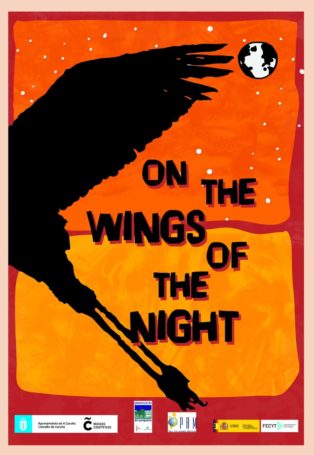 Download High Resolution Poster
On the Wings of the Night
On the Wings of the Night is a 30-min show produced by Casa de las Ciencias Planetarium – Museos Científicos Coruñeses for planetariums and digital dome theatres. Info, trailer & full preview available.
Release date:
February 2016
Description
On the Wings of the Night is a show about the yearly migration of birds across Europe and its connection to astronomy.
No wonder, research carried out in planetariums revealed that some birds that fly alone under cover of night indeed use the stars for navigation just as ancient humans learnt to do. The show sports a mixture of CG animation and fulldome video recorded in some of the most amazing natural landscapes in the continent, from the fjords of Norway to the wetlands in southern Spain.
For planetariums and digital dome theatres.
Distributors
You can get this show from:
Audio Visual Imagineering
Show details
Shorter version runtime
(if any)
:
not available
Full version runtime:
30 minutes
Suitable for:
General audience
Target audience:
6 - 13, 14 - 18, Adults
License:
Traditional license
Resource & materials:
Guide for educators, Poster
Technical specifications
Show orientation:
Unidirectional
Production technologies:
CG, Time-lapse photography
Audio format:
Stereo, 5.1
Languages:
English, German, Catalan, French, Portuguese, Spanish, Others
Credits
Director
Writer
Screened at

0

dome theaters and counting...
Reviews
No reviews available.
Be the first to review this show!