Download High Resolution Poster
Earth's Wild Ride
Earth's Wild Ride is a 20-min show produced by ePlanetarium for planetariums and digital dome theatres. Info, trailer & full preview available.
Release date:
January 2005
Description
Set on the surface of the Moon in the year 2081, a grandfather and granddaughter watch a solar eclipse from scenic cliffs overlooking their moon colony.
Conversation leads to contrasts between the moon, the only home the granddaughter knows, and the Earth, where the grandfather has spent most of his life.
While learning about eclipses, the ice age, Earth's water cycle and differences between the Earth and Moon, the audience is taken on a roller-coaster-like ride through canyons of raging rivers and hot flowing lava.
Adventure and appreciation for home fill this 20-minute journey back to the Earth.
Distributors
You can get this show from:
ePlanetarium
Dome Club Ltd
Show details
Shorter version runtime
(if any)
:
not available
Full version runtime:
20 minutes
Suitable for:
General audience
Target audience:
0 - 5, 6 - 13, 14 - 18, Adults
License:
Traditional license
Resource & materials:
Guide for educators, Poster, DVD
Technical specifications
Video format:
Fulldome, Spherical mirror projection, Flat screen
Show orientation:
Unidirectional
Production technologies:
CG, Still photography
Audio format:
Stereo, 5.1
Languages:
English, German, French, Hebrew, Italian, Korean, Polish, Russian, Spanish, Turkish
Credits
Director
Writer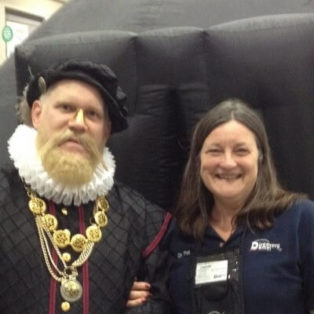 Producer
Screened at

0

dome theaters and counting...
Reviews
No reviews available.
Be the first to review this show!