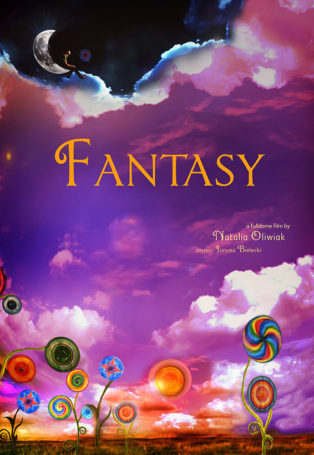 Download High Resolution Poster
Fantasy
Fantasy is a 5-min show for planetariums and digital dome theatres.
Release date:
November 2013
Description
Fantasy – an animation which is the colorful visualization of Janusz Bielecki's music called Zaspokojenie. It's world of fantasy about music, full of colors, and unparalleled plants and forms. With the dancer hidden in the bubble we travel around amazing worlds towards the stars, searching for love.
The fulldome's adaptation was transformed from the HD resolution animation.
Distributors
You can get this show from:
Show details
Shorter version runtime
(if any)
:
not available
Full version runtime:
5 minutes
Suitable for:
General audience
Target audience:
6 - 13, 14 - 18, Adults
License:
Traditional license, Short-term license, Pay per view
Resource & materials:
Poster
Technical specifications
Video format:
Fulldome, Spherical mirror projection, Flat screen
Show orientation:
Unidirectional
Production technologies:
CG
Credits
Director
Producer
Media artist
Screened at

0

dome theaters and counting...
Reviews
No reviews available.
Be the first to review this show!