Download High Resolution Poster
Frozen in Time
Frozen in Time is a 6-min show for planetariums and digital dome theatres. Info, trailer & full preview available.
Description
We visit the historic site of Mawson's Huts, Commonwealth Bay, Antarctica. In 1911-14 this was the base for the Australasian Antarctic Expedition, led by Sir Douglas Mawson. It was the last great expedition of the Heroic Age of Antarctic exploration and heralded the dawning of the scientific exploration of the frozen continent.
Distributors
You can get this show from:
Show details
Shorter version runtime
(if any)
:
4 minutes
Full version runtime:
6 minutes
Suitable for:
General audience
Target audience:
License:
Traditional license
Resource & materials:
Poster
Technical specifications
Resolution:
1K, 2K, 3K, 4K, 8K
Show orientation:
Unidirectional
Production technologies:
CG, Still photography
Credits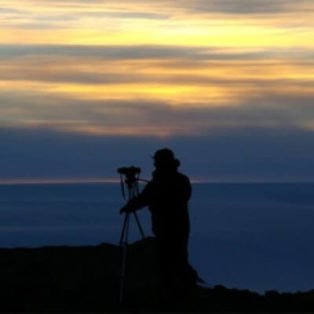 Director
Producer
Narrator
Soundtrack composer
Writer
Screened at

0

dome theaters and counting...
Reviews
No reviews available.
Be the first to review this show!