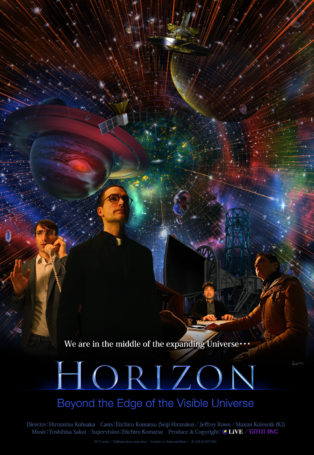 Download High Resolution Poster
HORIZON: Beyond the Edge of the Visible Universe
Through the historical figures built up the modern cosmology. Fulldome film "HORIZON" gets to the bottom of the space exploration.
Release date:
January 2018
Awards
2018
Czech Republic
Best Movie Award
Fulldome Festival Brno
2018
Germany
Honorable Mention
Jena Fulldome Festival
2018
Belarus
Best Documentary
Minsk International Fulldome Festival
2018
Japan
Excellent Technology Award
JAAP International Short-Film Festival
Description
We have long tried to find out what is out there in an unknown world ever since we existed on earth. A feeling of curiosity with a question of "Why?" led us to develop a form of science and chase after the horizon in the vast universe.
From Geocentric theory to Heliocentric theory, from Steady-state cosmology to Big Bang theory, through the historical figures observing the stars, the fulldome digital planetarium film "HORIZON" gets to the bottom of the space exploration.
Distributors
You can get this show from:
GOTO INC.
Live Company Ltd.
Show details
Shorter version runtime
(if any)
:
29 minutes
Full version runtime:
41 minutes
Suitable for:
General audience
Target audience:
14 - 18, Adults
License:
Traditional license
Resource & materials:
Poster, Source files
Technical specifications
Video format:
Fulldome, Flat screen
Resolution:
1K, 2K, 3K, 4K
Show orientation:
Unidirectional
Production technologies:
CG, Green screen, Live action
Audio format:
Stereo, 5.1
Languages:
English, Chinese, Japanese
Credits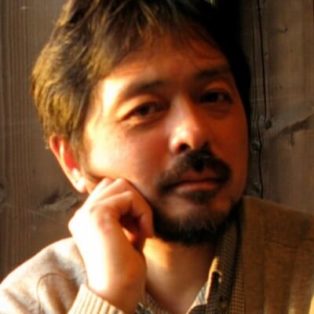 Director
Producer
Writer
Screened at

0

dome theaters and counting...