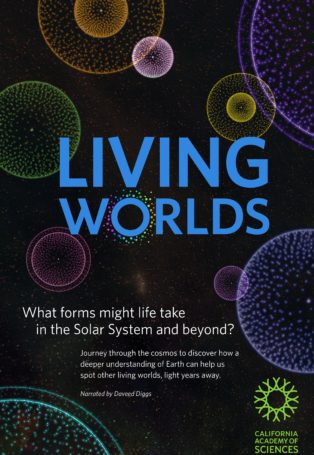 Download High Resolution Poster
Living Worlds
What forms might life take in the Solar System and beyond? See how a deeper understanding of Earth might help us locate other living worlds, light years away.
Release date:
November 2021
Awards
2021
Worldwide
Science and Education Film
#BestOfEarth
2021
Australia
Best Narrative Film
Dome Under Fulldome Festival
2022
Czechia
Director's Award
Brno Fulldome Festival
2022
United States
Best Fulldome Feature
Macon Film Festival
Description
Earth is a planet shaped by life. From the forests that help stabilize our climate, to the winds carrying life-sustaining water and oxygen to far-flung parts of the globe, the fingerprints of life are visible even from many light years away. Living Worlds invites you to journey through space and time to examine life as an essential quality of our home planet.
Narrator Daveed Diggs takes you on an exploration of the co-evolution of life and our planet, revealing the ways in which life has transformed Earth's surface and atmosphere over billions of years. Along the way, you'll see how light and color can help us spot a living world, even from great distances. As we ponder what forms life might take in the Solar System and beyond, Living Worlds encourages us to consider how a deeper understanding of our own planet can aid in the search for life across the cosmos, and to reflect on ways we can partner with our living world to ensure our continued survival.
Distributors
You can get this show from:
Show details
Shorter version runtime
(if any)
:
not available
Full version runtime:
27 minutes
Suitable for:
General audience
Target audience:
6 - 13, 14 - 18, Adults
License:
Traditional license, Short-term license, Pay per view
Resource & materials:
Guide for educators, Poster
Technical specifications
Show orientation:
Unidirectional
Production technologies:
CG
Audio format:
Stereo, 5.1
Credits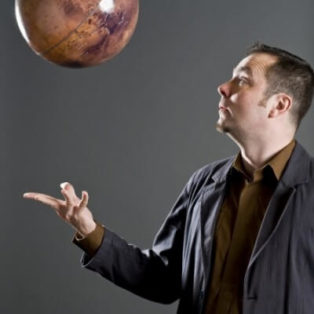 Director
Writer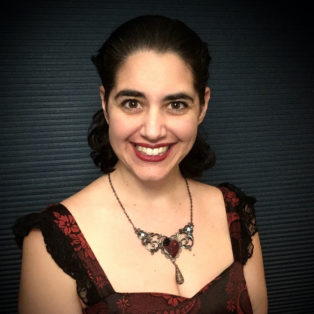 Producer
Distributor
Screened at

1

dome theaters and counting...
Reviews
No reviews available.
Be the first to review this show!