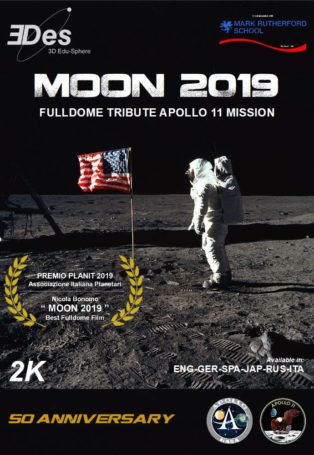 Download High Resolution Poster
Moon 2019
Fulldome movie dedicated to the Apollo 11 mission for the 50th anniversary of the landing. Available in ENG, GER, JAP, SPA, RUS, ITA languages.
Release date:
February 2019
Awards
2019
Belorus
Nominated
Minsk Fulldome Festival
2019
Italy
Best fulldome Movie
Planit Prize 2019
Description
New film for planetariums dedicated to the Apollo 11 mission realized for the 50th anniversary of the moon landing.
The history of the program, the launch, the activity on the moon's surface and the return to Earth.
Special thanks:
Mark Rutherford School in Bedford UK for the English version.
Maria Josefina Martin for Spanish version.
Sirio Nicolao for Italian Version.
Distributors
You can get this show from:
Show details
Shorter version runtime
(if any)
:
19 minutes
Full version runtime:
19 minutes
Suitable for:
General audience
Target audience:
6 - 13, 14 - 18, Adults
Resource & materials:
Poster
Technical specifications
Show orientation:
Unidirectional
Production technologies:
CG
Languages:
English, German, Italian, Japanese, Russian, Spanish
Credits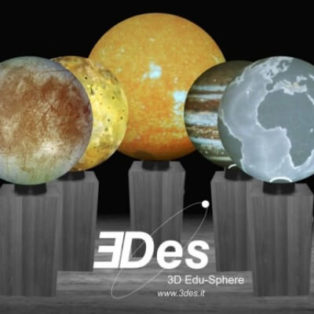 Director
Producer
Screened at

2

dome theaters and counting...