Description
New available technologies can provide additional educational tools for the public understanding of science and give innovative and low cost solutions.
It is with this philosophy that 3Des designs its Educational Sphere XL.
Thanks to the big size of 1 metre diameter, the use of the Educational Sphere improves learning abilities and attracts the attention of the audience to all covered topics because it produces extremely realistic simulations of natural phenomena otherwise difficult to perform.
But that's not all. The Educational Sphere 3Des does not need an operator to run in museums, information kiosks, exhibition stands, advertising installations or wherever one wants to convey a high visual impact 3D information or message.
The Edu Sphere can be used,also, as digital planetarium projector with 1200×1200 resolution for small portable domes.
We also produce fulldome movies.
People working at
3DES - Edu Sphere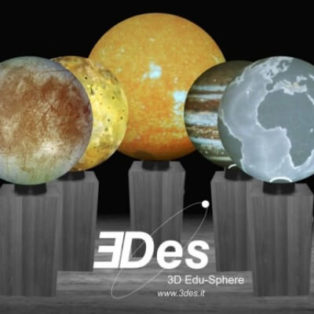 Director
Productions & Co-Productions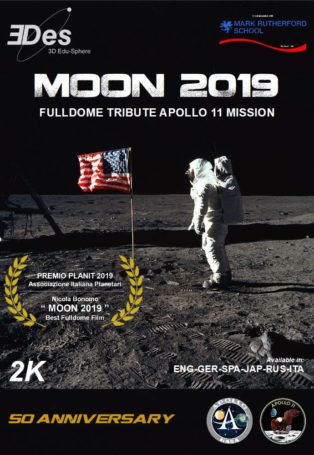 Contact details
Address:
Via A. Salieri,9