2019 Reflections of the Universe: Opening Day
The 2019 edition of Reflections of the Universe, the 4th iteration of the Russian Fulldome Festival and Planetarium Conference, has begun today at the V.V. Tereshkova Educational Center in Yaroslavl, Russia. The Festival is devoted to the space flight of Valentina Tereshkova, the first woman in space.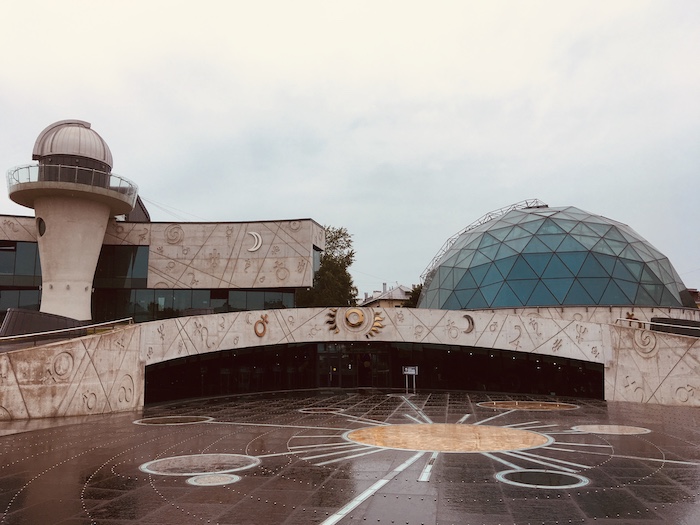 As we all know, there are dozens of fulldome festivals around the globe which highlight immersive fulldome productions; however, this festival is the first of its kind in Russia and it has been happening every other year since 2013.
This morning, before the Festival started, Director Irina N. Trofileva along with other members of the organization shared their successful story about the festival with Igor Seleznev, Vice President of Yaroslavl Regional Government: in fact, Reflections of the Universe has become the perfect meeting for the Russian planetarium community to be exposed to new, inspiring and stimulating content from all around the world.
To underline the importance of the Festival, the organisers invited Dmitry Petelin too - a test pilot and cosmonaut from the Gagarin Cosmonaut Training Center – who was indeed interested in the Center's outreach programs and attended all the festival screenings.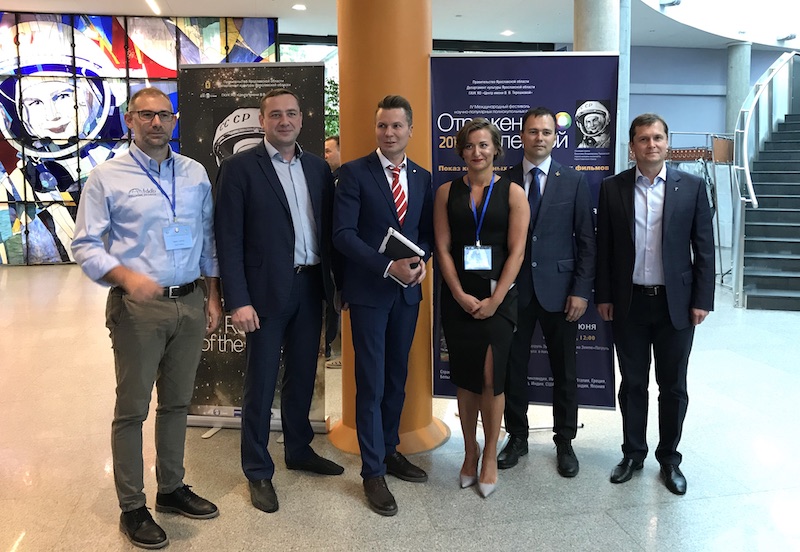 This year's opening ceremony was even more psychedelic than previous years', with 3 dancers wearing tens of laser emitters throwing photons all over the public and the dome.
Then the first day of the festival started off with quite some shows I was already familiar with, yet definitely deserving to be screened to the local professionals. Still, I had some unexpected surprises that you don't get to experience in other festivals – but I'm going to tell more about it in the next reports from the Festival.
Stay tuned for more!
Have you liked this post? Subscribe to FDDB Newsletter
Comments
This is a friendly community,
be nice
Don't be too commercial,
nor spammy
Start the experience!
Not yet registered?
Sign up now, it's free!