About me
Hey!

I'm Dario, founder and director at the Fulldome Database.
I'm Italian and proudly based in Padova (Padua to some of you), which is the very same city from which Galileo Galilei made his discoveries.
My background is in physics and astronomy, so it's no surprise that I'm in love with planetariums. It's been a love affair going strong since I started working in them at 16.
I strongly believe that domes are venues which go beyond astronomy-related topics, offering inspiration and communication in whole new ways! And, ever since 2011, when I first encountered Fulldome… we've been inseparable!
Out of unbridled enthusiasm, I created FDDB to allow people from all around the world to learn what I wanted to learn – what's out there in the fulldome world, where there are so many new developments and applications.
FDDB now serves more than 180+ countries and thousands of professionals. This is mind-blowing, and the entire project has been an awesome experience. I look forward to seeing what the community will come up through its continually inspiring creativity!

I hope to talk with you at a conference somewhere around the world, but please keep in mind that I'm a strange Italian: I don't drink coffee and I don't like football (soccer to you Yanks!). So let's get straight to talking about anything else over spaghetti, pizza and… nice Californian red wines!
My Organizations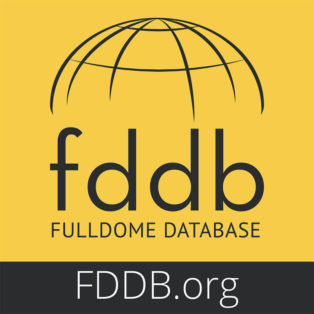 Director