PRODUCTIONS
EVENTS
FEATURED NEWS
JOB OPPORTUNITIES
TECHNOLOGIES
DOMES
TUTORIALS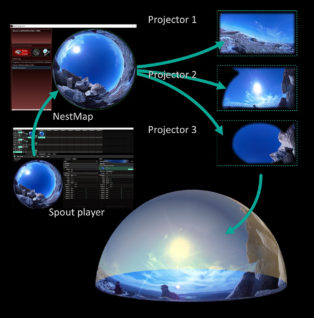 In this new version of our Dome auto-calibration app, we keep the same friendly interface but now with max performance for insane real-time slicing from any PC.
The new 5-channel 8K 3D Maloka Centro Interactivo in Bogotá, Colombia uses GBvi Chronos glass plate blending technology for a seamless display.
2016 CES visitors were wowed by examples of the latest screen and video technology, among which was the Canon 8K Ride Experience, which harnessed ultra high-resolution video to simulate a physical experience. Read more.
Hello!
Welldome back to the
Fulldome world :)
11,266
Fulldome professionals
Welldome!
Join the Fulldome community.