PRODUCTIONS
EVENTS
FEATURED NEWS
JOB OPPORTUNITIES
TECHNOLOGIES
DOMES
TUTORIALS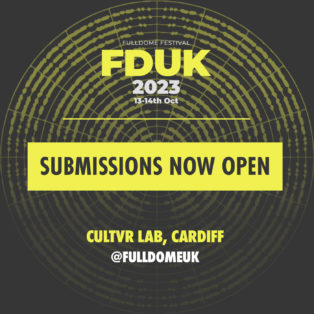 We are accepting submissions for fulldome films, live performances and presentations for FDUK 2023. Submissions close on July 14th 2023.
3 residency opportunities will be supported for the research, development and presentation of immersive productions and experiences. Deadline: 24.01.2022
Hello!
Welldome back to the
Fulldome world :)
11,076
Fulldome professionals
Welldome!
Join the Fulldome community.