PRODUCTIONS
EVENTS
FEATURED NEWS
JOB OPPORTUNITIES
TECHNOLOGIES
DOMES
TUTORIALS
The Melbourne Planetarium is excited to announce the return of the Dome Under Film Festival. The festival will take place February 3-4, 2024.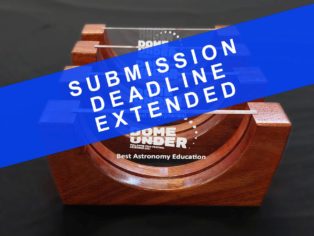 Submissions for the Dome Under Festival has been extended until December 02. This is the only fulldome film festival in Australia. Get your entries in now.
Hello!
Welldome back to the
Fulldome world :)
11,262
Fulldome professionals
Welldome!
Join the Fulldome community.