Altair Fulldome Cinema: VR Dome Theatre for Oculus Gear VR
At the beginning of new 2017 year
Altair Digital
 team is glad to present you our new application
Altair Fulldome Cinema
– a new platform for distributing fulldome shows for VR headsets.
With our free VR application, any customer can visit planetarium anytime and enjoy fulldome shows from all around the world. The app creates entire dome theater atmospheres with 200 seats and almost 20 meters dome diameter. We considered the limited capacity of smartphones and achieved max image quality for the best VR experience. Compared with the regular 360 videos all 3D objects look now more realistic and natural.
All fulldome shows displayed on the dome in true fulldome 2K (and higher) resolution, so the users will be able to appreciate even the smallest details during watching your shows. Another important feature we are developing now is planetarium skins. Users can select any location they want. From small personal dome, up to biggest dome screens. We also can integrate your dome in our application. Just send us your dome 3D model and we will add it in our next release.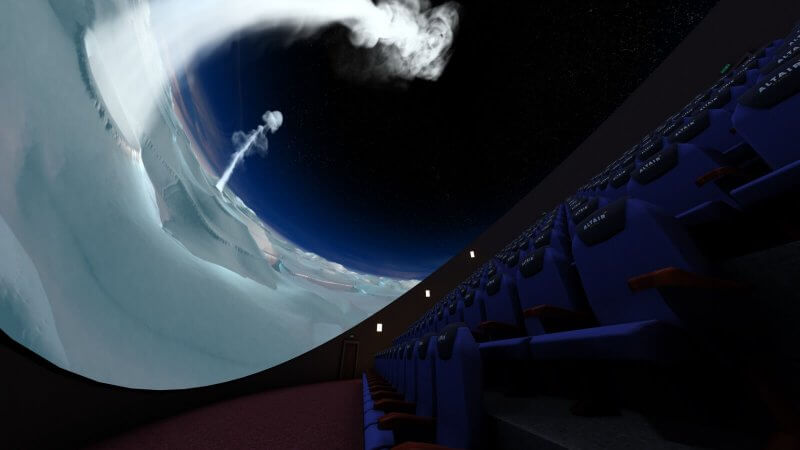 Current release includes free fulldome shows and trailers. You can also easily add your shows/trailers in our catalogue. We are also open for commercial cooperation. We are developing distribution tools for content producers, such as:
Personal online account;
Worldwide sales (different languages);
Flexible licensing (rent or buyout);
Encrypt shows locally;
Broadcast streaming protection;
Analytics and Statistics tools;
Currently Altair Fulldome Cinema is available for Oculus Gear VR headset. We are also developing a version for other VR platforms: Oculus Rift, HTC Vive, Google Cardboard, PlayStation VR. More detail information about Altair Fulldome Cinema can be found on
our website
.
Have you liked this post? Subscribe to FDDB Newsletter
Comments
This is a friendly community,
be nice
Don't be too commercial,
nor spammy
Start the experience!
Not yet registered?
Sign up now, it's free!